Ryan Hurd, M.A.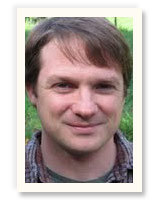 Ryan Hurd is the founder of DreamStudies.org, a website dedicated to sleep, dreams and consciousness studies.
His books include Big Dreams, Dream Like a Boss, Lucid Immersion Guidebook, and Sleep Paralysis. He is also co-editor with Kelly Bulkeley of the two volume reference collection Lucid Dreaming: New Perspectives of Consciousness in Sleep.
Ryan has presented for TEDMED, Stanford University, and University of California at Berkeley, amongst others, and has published papers on sleep paralysis, lucid nightmares, and the application of dreaming for uncovering researcher bias and novelty.
He has a MA in Consciousness Studies from John F. Kennedy University and a bachelor's degree in anthropology with a specialization in archaeology. Ryan is a current board member of the International Association for the Study of Dreams and a member of the American Anthropological Association and the Society for the Anthropology of Consciousness.

John G. Kruth, M.S.
Executive Director, Rhine Research Center;
Founder and Education Director, Rhine Education Center
---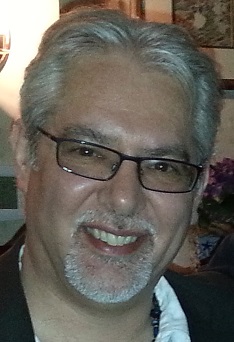 John G. Kruth, M.S., has been studying parapsychology informally for over 35 years, and has been a formal member of the Rhine research team since 2009. His research has included studies related to alternative healing methods, bioenergy signatures, out-of-body experiences, qualitative case studies, poltergeists, and mind-matter interaction.

He is the founder and Education Director of the Rhine Education Center and the Executive Director of the Rhine Research Center. At the Rhine, John has led an initiative to publicize the information provided by the Rhine and to establish a global community of researchers, experiencers, and practitioners who can discuss and study Psi phenomena in a safe and supportive environment.
A Note from John G. Kruth:

"There is a significant need for more professional education opportunities in the field of parapsychology. Many people who are interested in parapsychology cannot take courses at their university, or their busy lives make it inconvenient for them to interrupt their work and home lives to attend courses and local seminars.
I created the Rhine Education Center with Dr. Christine Simmonds-Moore to provide an accessible and professional online learning experience for people around the world. The instructors are professionals in the field of parapsychology, and many have significant experience teaching in an online environment. Students from 6 continents have taken advantage of the online courses offered by the Rhine. We strive to provide relevant and reliable information in a fun and exciting online environment, and we are always looking for better ways to provide more information about the science of parapsychology to people around the world."
Dr. Carlos S. Alvarado
Instructor, Rhine Education Center

Dr. Carlos S. Alvarado has a Ph.D. in psychology (University of Edinburgh), an M.A. in history (Duke University), an M.S. in parapsychology (John F. Kennedy University), and a B.A. in psychology (University of Puerto Rico). He has conducted historical research on parapsychology and psychology as well as survey research on out-of-body and near-death experiences with a special emphasis on the features of the experience and psychological correlates. Carlos' research has been published in such journals as the Australian Journal for Clinical and Experimental Hypnosis, History of Psychiatry, Imagination, Cognition and Personality, Journal of Near-Death Studies, Journal of Nervous and Mental Disease, Journal of Psychology, and Journal of Scientific Exploration as well as in the parapsychological publications European Journal of Parapsychology, International Journal of Parapsychology, Journal of Parapsychology, Journal of the Society for Psychical Research, Luce e Ombra, and Revista Argentina de Psicologia Paranormal. He is currently an Assistant Professor of Research at the University of Virginia and Adjunct Research Faculty at Sofia University (formerly, the Institute for Transpersonal Psychology).
Carlos has been an active member of the Parapsychological Association for thirty years, serving many of those years on the Board of Directors including two terms as President. With the Rhine Research Center, where he serves on the Scientific Advisory Board, Carlos was a Visiting Scholar from 1986 through 1993, and has returned to that role recently. He traces his passion for the field in general back to his undergraduate days in Puerto Rico, and for education in the field to many experiences including: teaching parapsychology courses to graduate students in clinical psychology at Carlos Albizu University in San Juan, Puerto Rico from 1995 through 2000, and teaching adult education students at the Parapsychology Foundation in New York City where he was the program director from 2000 through 2008. Carlos was also an instructor in the RRC's Summer Study Program from 1983 through 1993. He is delighted to be back at the Rhine and able to contribute to the Rhine Education Center's new program of online courses in parapsychology.
This page has been removed.
This page has been removed.